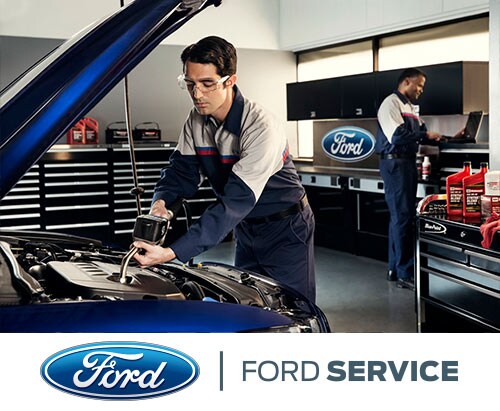 As any experienced car owner should know, it takes more than the occasional car wash to keep your vehicle running in top shape! Ford cars, trucks and SUVs are highly dependable vehicles, but they still require routine maintenance and care to perform at their best. For this reason, you'll want to find a Ford Service department in your area that is equipped to handle a wide range of car services and repair needs. Buying a car is a significant investment, and you'll want to be sure that yours stays protected. Here at Spradley Ford, our Ford dealership Service Department has everything required to keep your vehicle running in peak condition. Whether you need a basic service like an oil change, or something more in-depth - you can rely on our experienced technicians. Our techs are Ford certified and factory trained. They know vehicles inside and out, and they've got the skill and experience to back it up. 
There are numerous things that are needed to get the most out of your vehicle. Even the most cautious drivers can run into mechanical issues with their car. When this happens, you'll be glad to know that our Ford Service department will be there to provide outstanding service and repairs. We can perform diagnostic services to assess any issues with your vehicle, as well as routine maintenance needs like battery changes, tire swaps and more! Here at Spradley Ford, we've been proudly serving the Colorado Springs community for many years. Overall that time, we've worked to build an impeccable reputation based on quality service. You can trust that you'll be in good hands when you visit our Ford Service center near you. We're confident that you'll drive away satisfied!
Pueblo CO Car Service
When you think of getting your car serviced, it can seem like an inconvenience more than anything. We feel that stopping in for service or repairs should be as hassle-free as possible. We've taken steps to ensure that your service experience is as convenient as it can be. Our staff is knowledgeable about all kinds of maintenance needs, and they'll be able to explain to you what your vehicle may require and lay out your available options. 
If you decide to service your vehicle with us, you can be sure that our technicians will work with speed and skill to address your needs in a timely manner. Our goal is to have you back on the road as quickly as can be, after performing quality services that you can depend on. 
Life can get busy, and finding the time to bring your car in isn't always as easy at it could be. While we can't give you any more free time to work with, we can help by letting you set up an appointment that fits well with your schedule. Simply go online to our site, and select an appointment time that best fits in with your routine. Once your appointment has been confirmed, bring your vehicle in and let us handle the rest. You can wait in our comfortable lounge while our techs give your car, truck or SUV the royal treatment. When you need Ford dealership service that you can rely on, time after time, Spradley Ford is here for you.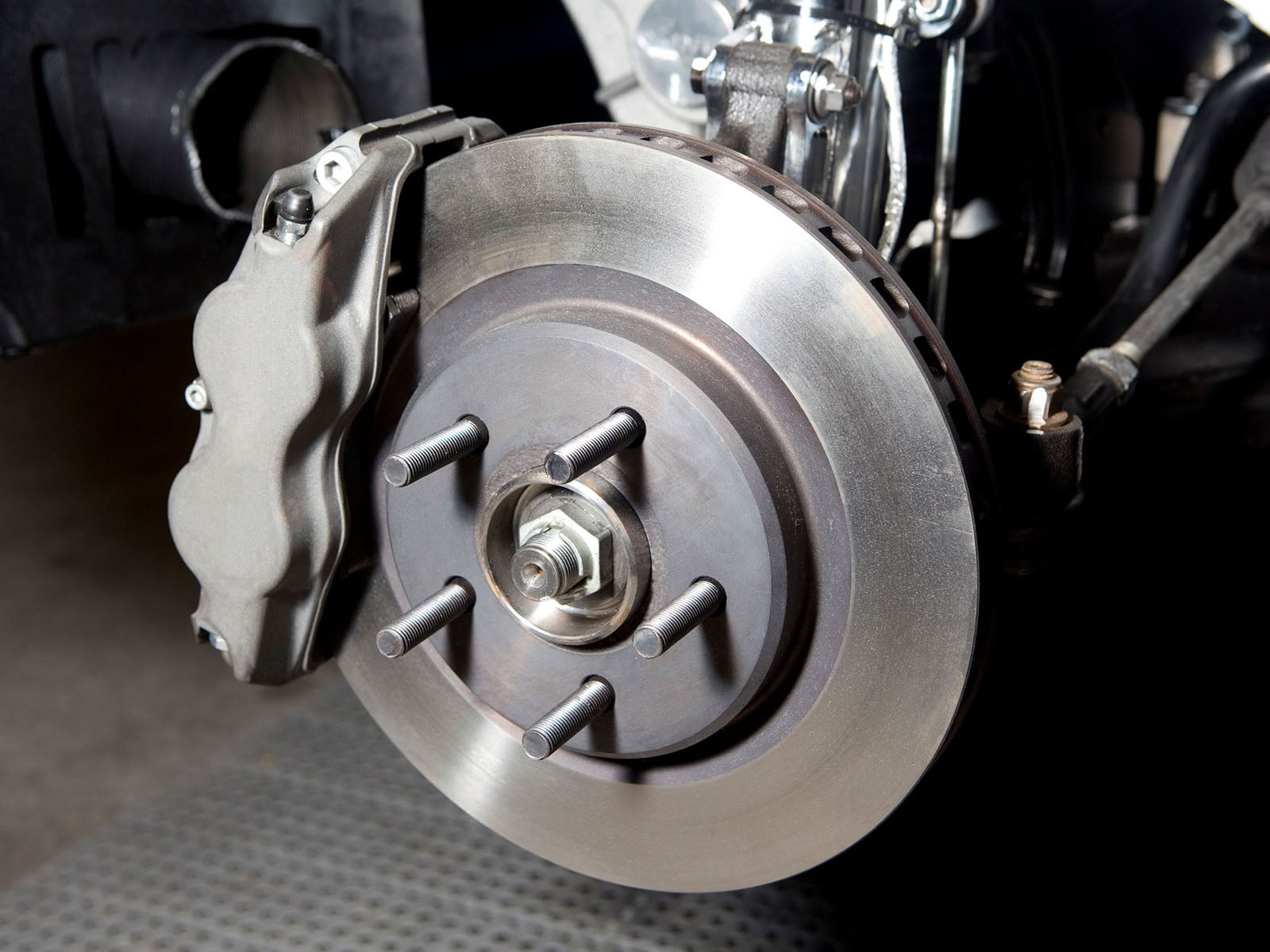 Ford Parts and Accessories
Ford vehicles are among the best built on the roads today. However, even the most expertly designed cars can run into occasional issues. When this occurs, you might need to replace a part or two. This is where we come in! At our Ford parts department, we carry a vast range of the most demanding parts and accessories for Ford cars, trucks and SUVs. Whether you require a new time-belt or a new set of tires, you'll be able to select the components that are specially designed to be compatible with your vehicle.
You might be wondering what the benefit is to going with genuine Ford parts as opposed to cheaper options from third-party manufacturers. When you keep your vehicle equipped with OEM Ford parts, you'll have the peace of mind that your car is using components that are specifically designed to fit it. Other parts manufacturers might cut corners to save a buck, but you can trust that Ford parts offer the performance and longevity that the Ford Motor Company is known for. Keeping your car outfitted with high-quality Ford parts and accessories don't have to cost you a fortune, either! We have a variety of specials and discounts that you can take advantage of to save. We believe that the best way to keep customers coming back is to provide outstanding, competitively priced services and products. When you choose to shop with or have your car serviced by Spradley Ford, you'll enjoy the care and assistance that has made us the go-to Ford dealership service department.