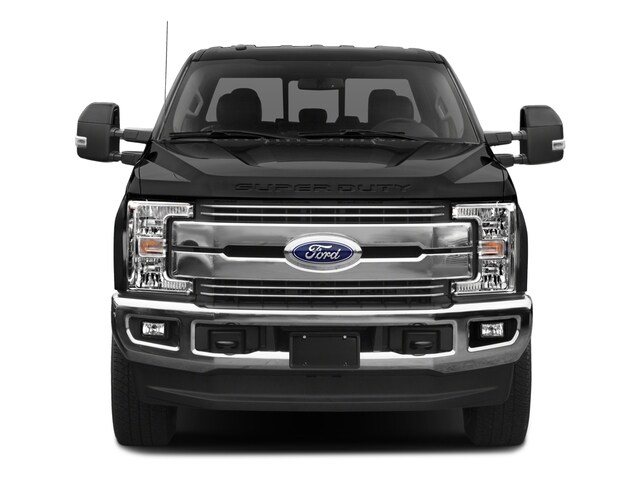 Used Truck Dealers in Colorado Springs, CO
Choosing the place that you shop for Ford trucks near you is a very important ordeal. If you go to an inexperienced dealership that doesn't have experts in the details of Ford truck models, you will not get real facts from them. There won't be anything to help you figure if they are telling you true facts about the cars they sell. If you are in search of a team with professionals that have cultivated an understanding of the F-150 for sale, come to Spradley Ford. Our dealership is prepared to help you with professionals that are experts in their field. We choose to hire them because we want you to have the best car purchasing experience. A large element of the experience is being able to learn about the car you want to buy. It's the only way to help you take care of it long after you leave our used truck dealers in Colorado Springs, CO.
Not only do we have experienced staff to help, but we also have the reputation to back it up. Our clients in the past have been satisfied with the hard work our staff can provide. Spradley Ford is a reputable source for everything with auto need, from test drives to servicing and financial deals. Coming to our dealership is a surefire way to get the used Ford F-150, Colorado Springs, you want without any hassle! By adapting to your needs, schedule, and budget, we become the only dealer locally that delivers an experience to save you time and money. Saving time and money at our dealership near you aren't the only benefits you'll receive. You will also have more peace of mind, knowing that you have a team prepared to help you bounce back if something happens. If you happen to be in an accident, we will be here to help you afterward. You can get body repairs and maintenance to get your vehicle back on the road.
Used Ford F-150 Colorado Springs
If you are shopping for one of the more reliable models from Ford, we want to help you look. It's no secret that Ford vehicles are some of the most advanced and modern vehicles to this day. We will be able to help you find one that is at the top of its class for efficiency, modern features, reliability, as well as style. Our used truck dealers in Colorado Springs, CO, have a plethora of all these models that you can test drive today. You will be able to try our eco-friendly crossovers, like the EcoSport, to a powerful used F-150 for sale near you. There is no shortage of options for you to pick from when you come to us. Our Ford team is proud to offer you all the popular Ford automobiles, including the iconic F-150. For decades now, well-known models like the Escape and used Ford F-150, Colorado Springs, have been solid choices for those that want performance and comfort. It depends on what your lifestyle demands. For a family, it's obvious at our dealership that the Escape is probably the better option from the two. A rugged pickup will perform best on a job site, though. No matter what your needs are, we will help you pick the best option available.