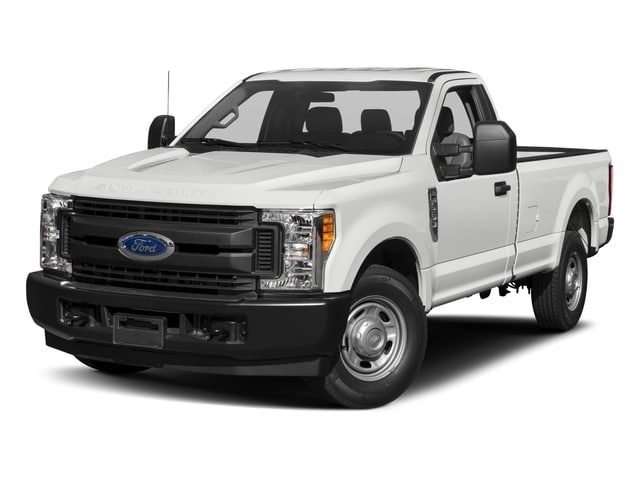 Diesel Trucks for Sale
Since good Ford truck deals are coming in, we wanted to take a second to tell our customers about their options. You can come to Spradley Ford in Pueblo, CO if you know exactly what you want. Even if you don't know which of the diesel trucks in Colorado you want, we will help you narrow down your options. We have everything from small pickups to commercial-grade trucks at our dealership because we want to have a vehicle for everyone. Every Colorado driver has their own wants and needs in mind before they go shopping. We are prepared to listen to those needs and match you with the best vehicle for your situation.
Ford F-250 for Sale
For example, the turbocharged V-6 engines that Ford uses are a great fit for the half-ton models. But if you need something that is heavier duty, like the used Ford F-350 trucks for sale, there is no beating the V-8 motor. Since it's so smooth and quiet, the power it produces is always a quick tap of the accelerator pedal away! This version of the classic Ford F-250 for sale is accompanied by a signature rumble that seems to fit perfectly with a large scale pickup. When it comes to towing, this diesel option is hard to beat. The payload rating on this version of the F-250 Super Duty is a whopping 3,660 pounds, making the max tow rate 12,900 pounds.
The ride in any pickup truck like this is always going to be questionable. Some models feel like they're riding on a cloud when you can feel every little pebble with others. But with heavy-duty springs and shocks that were meant to carry thousands of pounds are sure to make this ride smooth as butter. It's not just the springs and shocks, though; some credit should go to the long wheelbase. No other brand has been able to balance the size of the wheelbase with the other parts as well as Ford. The Ford F-250 for sale uses this to smooth out a lot of road imperfections that would normally get your teeth chattering.
Most surprising for diesel trucks for sale is how well this big truck handles. Despite the obvious size and bulk, the F-250 Super Duty is very nimble! The steering is direct and responsive, which gives drivers like you peace of mind because you feel in control. The truck won't wallow in its lane or wander on the highway. You will feel confident and comfortable behind the wheel of this truck because it doesn't feel ponderous or lazy. Ford engineers have completed an excellent vehicle, and it shows because the Super Duty feels confident, solid, and planted. If you want to have a diesel truck that will allow you to drive around town and on the interstate without any issues, contact our staff. At Spradley Ford, you will be able to explore these options and more. We will be able to set you up with a test drive at our dealership without any trouble.