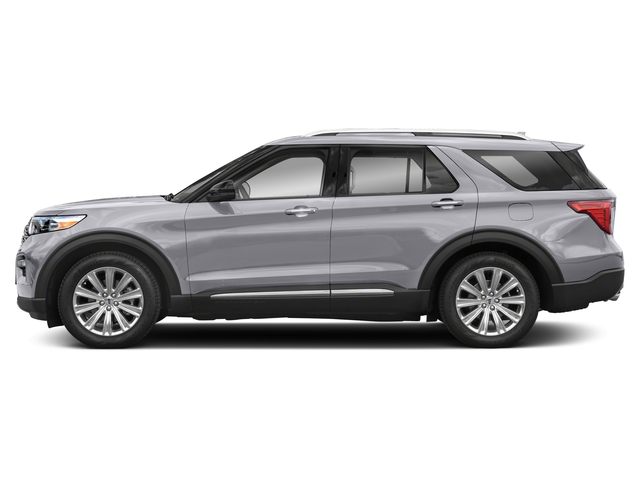 Ford Colorado Springs
If you are a Colorado driver that needs help finding the right car and financial plan, we can help. You shouldn't be having trouble trying to find a Ford Colorado Springs dealer that is willing to help you sign a lease. If you prefer having the option to pick out the new Ford car, truck, or SUV of your choice, leasing with Spradley Ford may be right up your alley! You will be able to take advantage of a Ford lease deal or finance payment. With the Ford Finance Center, there are a few benefits that you can't get anywhere else. We are excited to help you shop for the vehicle that will serve you well for years to come. There is no need for you to settle for a make that isn't reliable just because of your budget. We will be able to help you drive off our lot in a car that truly brings you joy.
Ford Explorer Lease
The 2020 Ford Explorer is one of the models that got a full redesign for 2020. The makeover was extensive and thorough. This new version of the Explorer rides on a brand-new platform with serious technology upgrades on the inside! The new platform allows for a smoother and more controlled ride, no matter what the road's condition is. It also comes with two new specialized trim levels that are able to widen the model's scope for more than past years! Maybe the biggest change to note is the switch to a Rear-Wheel-Drive (RWD) style. The old models rode on Front-Wheel-Drive (FWD) architecture. This shift gives the Explorer some distinction from the rest of the competition. It stands now as the only SUV with 3rd-row seating and RWD. We have to say, the difference has been exciting to experience in person, and we want you to have the same opportunity. You will be able to get a test drive in this SUV if you are considering a Ford Explorer lease.
Not all Colorado Springs drivers are ready to purchase a car. Some people feel comfortable with the idea of owning the vehicle they want, while others may need smaller monthly payments or aren't ready to own. The automobile industry can be confusing to those who don't work in the industry and use the terminology every day. We understand that it can be nerve-wracking and confusing, and that's why we offer our assistance to every customer. Our Colorado Springs car dealerships are full of staff that are prepared to help you. Part of our commitment to you is that we will put your needs first to make sure that you leave in a Ford SUV that you love with a finance or lease plan.
There are pros and cons to Ford lease deals, and our expert finance offers are going to help you figure it out. Having professionals that are trained in the industry will take the pressure and stress off of your shoulders. You can search for a Ford Explorer lease, or something totally different. We will be able to help you make the right decision for your lifestyle.