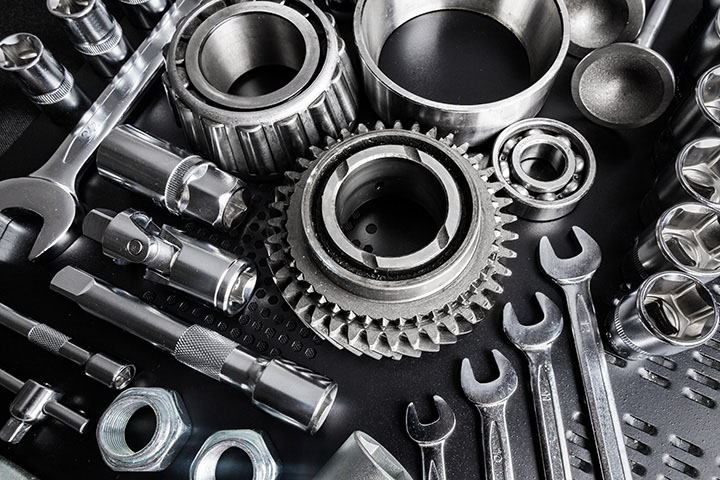 Ford Dealership Service Department
Our Ford dealership in Pueblo is known as a great place to find your next Ford car or truck, but that's not all we can do for you. Lots of people are already content with what they drive now, especially when they own a Ford vehicle. In the automobile industry, Ford is regarded as the longest-lasting, well-built car, SUVs, and trucks. There is a "but" to add to that statement, though. They are long-lasting only if you keep them up to date on their servicing. This goes for any make and model because, overall, the vital maintenance is the same. It will make a huge difference when it comes to longevity and reliability. If you are looking to get the most out of the vehicle you own and used regularly, our Ford Dealership Service Department can be of assistance! The team at Spradley Ford has your back and is willing to service any of the vehicles you own.
One of the main advantages of using our Service Center is because we are a Ford Certified Service location. That means we have training and access to the latest resources and tools, unlike other independent mechanics. The Ford manufacturer gives our technicians the training and Ford parts they need to take care of all automobile issues. We have access to these because the manufacturer knows they are going in the hands of factory-trained mechanics who have been trained. It does not matter if you drive an old Ranger model or a new Escape; we can handle everything from collision body repair to tire changes. For every repair and routine maintenance, our technicians utilize our selection of Ford parts OEM. Each part is meant to fit in your specific make and model, which means it will be a perfect fit, unlike spin-off brand pieces.
Ford Service
We have many services that we can complete here, one of the popular ones is on car batteries. The Ford Service for this includes an inspection, test, and replacement if needed. Like all auto parts, a battery will run its course and eventually quit holding charging. Most batteries will last up to five years, depending on how it's used and the areas' conditions. A few signs of an aging battery could be a slow turnover when you try to start your engine, a dashboard light telling you to check the battery or a strange odor. If it does need to be replaced, we used a Motorcraft for this Ford Service. It will provide your vehicle with dependable power across a wide range of conditions.
Our Ford Dealership Service Department is asked, "Why to make an appointment for an oil change?" Our answer is pretty simple because we all know that today's vehicles are more sophisticated than in the past. It is more difficult to perform an oil change by yourself because of engine configurations and technology integration. We have the right pieces of equipment to help make sure that this service is performed the first time correctly.