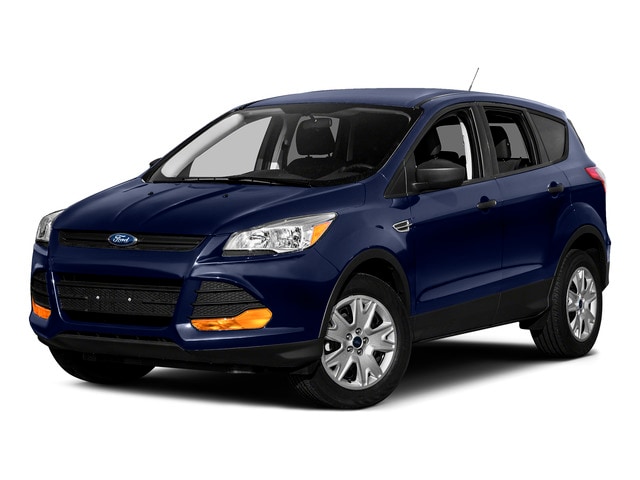 Ford SUV
If you're looking for an auto dealer that will help you pick the right Ford SUV for your lifestyle, we know where you can start. Spradley Ford is the best place for you to find a Ford SUV that suits all your needs. It will be the one you have been searching for all this time! There are very many options from you to pick from since Ford creates the industry's most popular SUV vehicles. You will see the incredible difference of a Ford when you take it from your driveway to the highway. One feature that Ford owners have always loved is the standard Ford Co-Pilot 360 package. It is a package that was designed to keep you connected so that your family can stay safe!
You can visit the Spradley Ford website if you aren't familiar with the Ford Co-Pilot 360 packages and programs. You will be able to look for specific details, like how many drive modes it will give you or the kind of drivetrain available for each Ford automobile. It also offers a slew of advanced driver-assisting technology. These are features that will help you stay safe while you're on the road, such as adaptive cruise control, emergency braking, and so much more. Like we said earlier, they will keep you connected and confident as you drive to your destinations. You can find a used SUV, Pueblo, Colorado, for your diverse, adventurous, and active lifestyle when you come to Spradley Ford.
Used SUV Pueblo, Colorado
One of our Ford SUV models is much larger than most competitors, and it makes great use of the space. We know that this model is one of the best-used SUVs with 3rd-row seating available to consumers, a used Ford Explorer. It has excelled in both power and driving dynamics, and it's wrapped perfectly in one eye-catching style. It was built for the families with an active lifestyle, so you can expect the interior space to accommodate everything! It can carry your kids, pets, sports equipment, camping gear, and anything else you can think of for your family.
The last two options are a used Ford Escape and the Edge. The tiny exterior dimensions qualify these as mid-size, two-row SUVs that offer a well-designed and spacious cabin to fit five people. Out of the two, the used Ford Edge is a little smaller, so keep that in mind if you want something for tight parking spaces. The materials that make up the interior of the cabin are very nicely selected, with a panel fit and finish that meets our standards. The interior design was kept very simple because our engineering team's focus was to give you plenty of room for people.
Our dealership, Spradley Ford, is ready to help you find out which vehicle is the right used SUV, Pueblo, Colorado, for you. We will take your needs, travel, and budget into consideration as you shop and test drive our Ford vehicles. You can make an appointment or reach out to ask questions at any time.