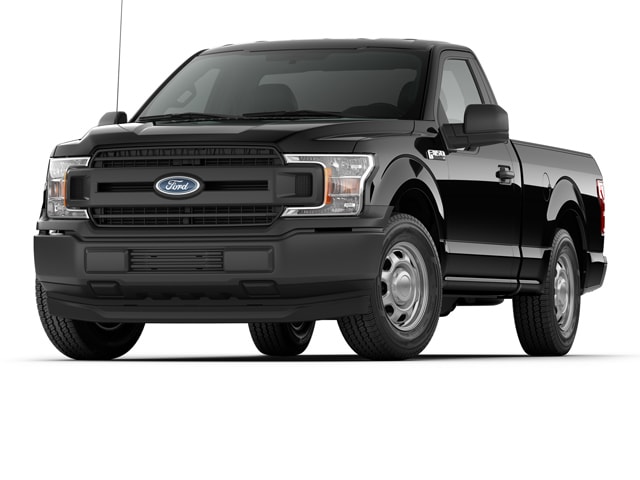 Ford Trucks
If you are shopping with a tight budget or are looking to score a terrific deal on a high-quality car, buying a used vehicle is a good way to accomplish that. Used trucks for sale near you will give you peace of mind if you worry about depreciation in value. Automobiles that are a few years old depreciate far less than brand new versions do. When you come to Spradley Ford, we will supply you with a great selection of well cared for used 4x4 trucks. We have vehicles that will fit all sorts of budgets, so don't be afraid to ask about our options in your price range.
Choosing the right vehicle should not be as difficult as people make it seem. It is easy to narrow down your options by the features you need when you have our Spradley Ford professional sales team with you. The dedication, selection, and prices we offer ensure that you are given a great way possible to find a high-quality car.
Used Trucks Pueblo, CO
Have you been hunting through Ford trucks to find one that is as tough as the jobs you need to finish? If so, we want you to know that our Ford trucks could be the ideal solution for you while you're trying to be practical with your finances. You will even be able to find a legendary used Ford F-150, and these are proven to stand the test of time! They are well-known as a favorite for lots of hard-working Americans since the original release decades ago.
You can gain peace of mind when you are shopping from our used trucks., Pueblo, CO. Not just because we believe that the F-150 will meet your expectations, but because we hand-select these models. We go through an inspection process to make sure that the Ford trucks we pick were taken care of and are working well. We do this because you will know they are family-friendly options that you can rely on every day. The multi-point inspection includes test drives, the replacement of broken parts, and transmission checks.
You can still count on Spradley Ford to have options for you. Our variety of pre-owned SUVs in Pueblo ensures that you can find a vehicle for your lifestyle. It doesn't even matter if you need three or two rows of seating.
Another thing that people worry about when buying used trucks, Pueblo, CO, is getting a fair rate. It is just as crucial as receiving top-notch service for the car you own. In our experience, the budget comes before everything else! If it doesn't fit inside your monthly budget or is over your ideal down payment amount, we will help you find something similar. Nobody wants to find out that they paid too much too later down the road. We will help you make sure it's the right amount when you buy or lease it. We are excited to help you shop for the used truck to suit your needs.