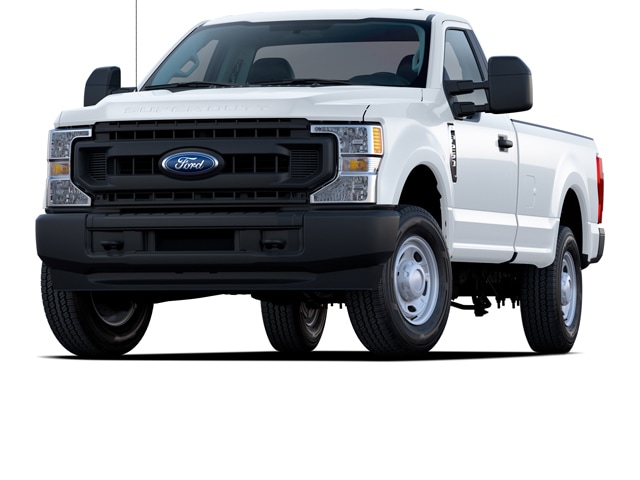 Used Truck Dealers in Colorado Springs, CO
Right when you think it is going to be challenging for you to find the one right truck, you find our staff. Choosing one pickup out of the many makes and models is a hard thing to tackle. There are so many small details to consider and compare that you can feel lost with many options. The professional sales staff at Spradley Ford will help. Our team has the knowledge to narrow down all the options to just a few Ford trucks for sale in Colorado Springs. They will choose the automobiles that have the features that can accomplish the tasks you need them for.
The only way that our staff can know what you need is by asking you questions and listening to what you say. We understand the way car shopping can be secure for you is by coming to our used truck dealers in Colorado Springs, CO. Everyone wants a different level of help; some people know the basics about Ford trucks. Most of the time, those customers feel overwhelmed when hearing about each kind of motor, and it's specs. If you tell us that you need us to take care of the details so you can focus on test driving, we will let you compare just the comfort details of a Ford F-250 for sale near you, while we pick reliable engines. It's hard for other auto dealers in Colorado Springs, CO, to understand. Some people don't want to be covered in a bunch of details; others might wish to find out all the features that they can. That is why it's so crucial for our professional sales team to listen to your specific needs.
Used Trucks for Sale Colorado Springs
We have a massive selection of used trucks for sale, Colorado Springs. So that means, no matter what you need a car for, we are sure to have one that fits your wants and needs. If you need a work truck that can haul your trailers and heavy loads of equipment, a Super Duty F-250 could be an excellent option. This Ford offers a vast amount of power because of the 6.2 Liter V8 EFI SOHC 16V Flex Fuel engine and six-speed automatic transmission. You will have what you need to finish any job with the extra space on the chassis and an extended cab. This model could be the last thing that your crew is missing.
The other significant part about buying used trucks for sale, Colorado Springs, is that they are not as expensive as the new 2020 models everyone is coming out with. Even though it would be great to purchase brand new, sometimes it is better to take advantage of Ford's current offers instead. Our finance staff will make sure that you can get a truck you love for an even better price so you won't have to worry about making your monthly payments. We know that we can help you find, service, and take care of your vehicles for years. You want to feel confident knowing you have a team that cares about you and the safety of your cars. We would love to call our used truck dealers in Colorado Springs, CO, with your questions!