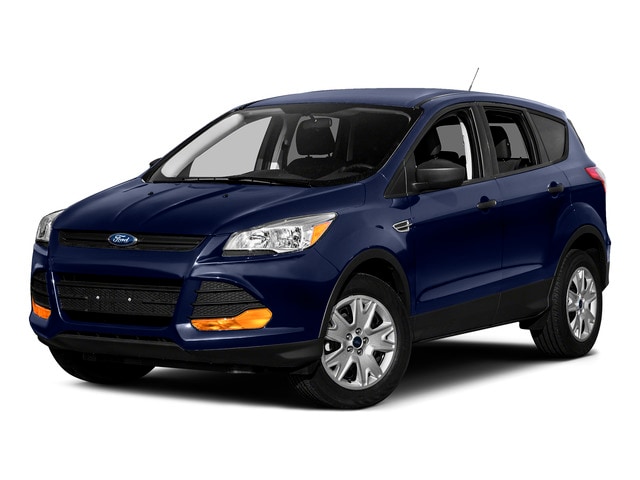 Ford Dealerships Pueblo, CO
If you are looking high and low in your area for a vehicle, let our team offer you some assistance. You will have access to an incredibly talented group of individuals if you come to Spradley Ford. We have hired people in the industry that are experienced so they can assist all our customers. Most feel nervous about going to Ford dealerships, Pueblo, CO because they don't know who they can or should trust. We can show you our success because we have satisfied clients in the past. That means coming to our Pueblo car dealerships, where we put your needs first, is a wise decision!
It doesn't matter if you want a sedan for daily commutes like a Ford Fusion, or an SUV like the Escape or Expedition. We even have a selection for those who are after a high-performance pickup truck! We know that it's not every day you get the chance to shop for another car, and we want you to feel thrilled! This is the opportunity for you to get every feature and drive mode that you wish you had in your previous vehicle.
Let's face it; if you're not up to date with the automobile industry, it can be very tricky to use cars for sale near you. You may not understand their real value if you don't know the features and power that are the new standard. Having a team of professionals at our Ford dealer near you that already understands the information is beneficial. They will lead you to the best options, therefore saving you time and money! We have used cars for sale that will help you fuel your busy life.
Used Cars Pueblo, CO
If you want to take the time to browse our expansive inventory before you get here, you can. By using our website's virtual showroom, you can see the Ford used cars! You can even use a search filter to narrow down the options to see the ones that meet your criteria. The filter tool includes many defining features of a car, like the color, seating capacity, and so much more! Your family will have the opportunity to see each vehicle because we provide pictures of all our used cars near you. They each come with their background reports from our Ford dealerships, Pueblo, CO.
We are very excited to find the vehicle you want to own at Spradley Ford. All that's left is for you to take the next step, which is making an appointment for a test drive! There are two ways to do it; you can schedule a test drive on the website for the used cars, Pueblo, CO, that you want or call. The whole Spradley Ford staff is prepared to help you purchase and drive away in a vehicle that exceeds your expectations. The office is open Monday through Saturday, so don't be afraid to reach out if you have questions for us. We are excited to help you move forward in this process.