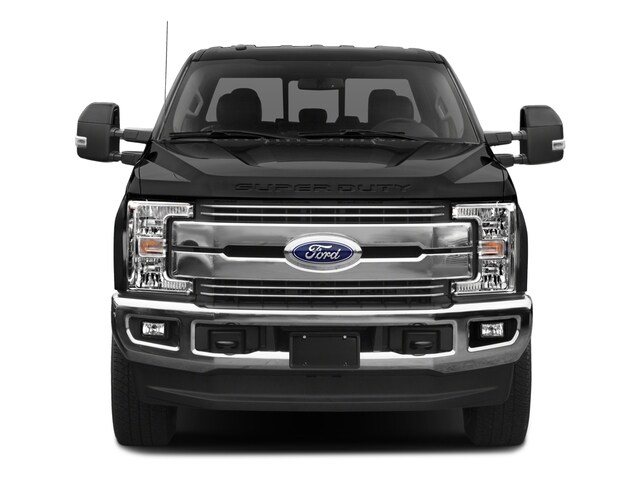 Used Trucks for Sale in Colorado
When you are looking for the most remarkable inventory with used Ford trucks to buy from, you want to be careful about your dealership choice. You can save yourself time, money, and stress if you head directly to Spradley Ford! One of the truck dealerships, Pueblo, CO, offers a fantastic inventory of used trucks. You may be interested in specific types of used trucks for sale, and we carry many exciting opportunities! As the local used dealership, we have years of experience and expertise around the auto industry. We have earned an excellent reputation since we provide astounding quality used Ford trucks for sale in Colorado. Our Spradley Ford team has exceptionally high standards for the vehicles we choose to add to our stock. You will never have to worry about buying an inferior quality truck when you buy at Spradley Ford. We inspect every vehicle that we hand-select so we can replace parts that aren't up to the right code. Each of our used trucks for sale in Colorado is safe to drive and ready to take you on all your adventures!
Diesel Trucks for Sale Colorado
Are you looking for trucks that have diesel-fueled engines? The opportunity to invest in a diesel version of a car instead of one fueled by gasoline is a matter of the lifestyle needs you have. We understand that you have a personal preference for the car you are about to invest in. The fact of the matter is that most diesel trucks for sale, Colorado, offer certain advantages over gasoline-fueled ones. The most noticeable improvement right off the bat is when you experience the increased torque and towing capabilities. If you are looking for a vehicle that you can use on a work-site for hauling heavy loads, you should consider a diesel truck from the inventory at Spradley Ford.
If you are curious about the pros and cons of buying diesel trucks for sale, Colorado, the Spradley Ford sales team knows. We don't want to tell you what car to buy, but would instead give you the information you need to make the best decision for you and your family. Our staff loves discussing automobiles and the details they have with our customers. At the end of your conversation with them, you should feel comfortable and confident enough to make a well-informed decision about the used Ford trucks in Pueblo, CO. One thing to take into consideration about diesel engines is the fact that they are built differently than Ford gasoline motors. Every one of them has to be able to withstand higher amounts of pressure due to the diesel process. To combat that higher heat, they are composed of sturdy materials. This means they should also provide superior fuel efficiency compared to a typical gasoline engine. These are all things you should keep in mind if you want to keep costs as low as possible.
Schedule an appointment today if you want to test-drive our used trucks for sale in Colorado.