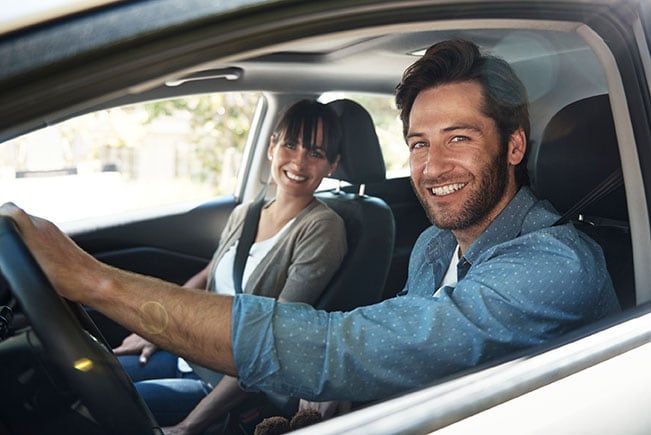 Used Truck Dealers in Colorado Springs, CO
There are so many different ways that we can appeal to each one of our customers. Although there are different ways, it all starts the same way, and that's by offering a comprehensive dealership experience. At Spradley Ford Lincoln Inc, you get all the bases covered for automobile needs the moment you walk in! Anything from buying your very own Ford model to financing and maintenance repairs later down the road. It's all covered here at Spradley Ford in Colorado Springs.
We provide customers like yourself with many of the industry's standout new models. If you are looking for something that will fit into a tighter budget, you can find high-quality used cars. No matter what, you will be able to find a vehicle that you want to drive off in. It will have the style, performance, and features that you have been waiting for. Along with the ability to help you find a car you want, we will also help you pay for the Ford trucks for sale near you. With a car loan or Ford lease, you can leave our used truck dealerships in Colorado Springs with confidence.
Another component to our 4x4 dealership, Colorado Springs, is an understanding that all cars need care and maintenance. As an owner, you can take advantage of the Ford Service Center at Spradley Ford. Our team is factory-trained and is able to use the newest technology, equipment, and Ford parts when we work on your car at our used truck dealers, Colorado Springs, CO. We are going to give you a standout customer experience, and a long-lasting car that is properly cared for.
4x4 Dealership Colorado Springs
You can rely on Spradley For when searching for the latest Ford vehicles, stress-free car financing, and expert maintenance service. We are the 4x4 dealership, Colorado Springs, with great deals on our Ford cars and service repairs. Drivers from the Colorado Springs area can come to visit the showroom and test drive the latest Ford truck models, classic Mustangs, or spacious SUVs. When you've found the hybrid or gas-powered car you want, our Sales professionals will work with you to finance your new Ford. It's simple since we have the latest leasing contracts and easy auto-financing options.
Today, you can schedule your next routine service or visit our Ford dealership right off of US-50 to explore the latest vehicles. We can show you cars with low price points in our current selection as well as current financing incentives and service rebates. Come in for a test drive today at your used truck dealers in Colorado Springs, CO.
Throughout every step, you can count on the team at Spradley Ford Lincoln Inc. They will give you the experience and respect that you desire as a future Ford owner. Our address is 2828 West U.S. Highway 50, Pueblo, C0. It's a short drive from Colorado Springs, Walsenburg, Fountain CO, and Penrose CO, and I look forward to seeing you here!