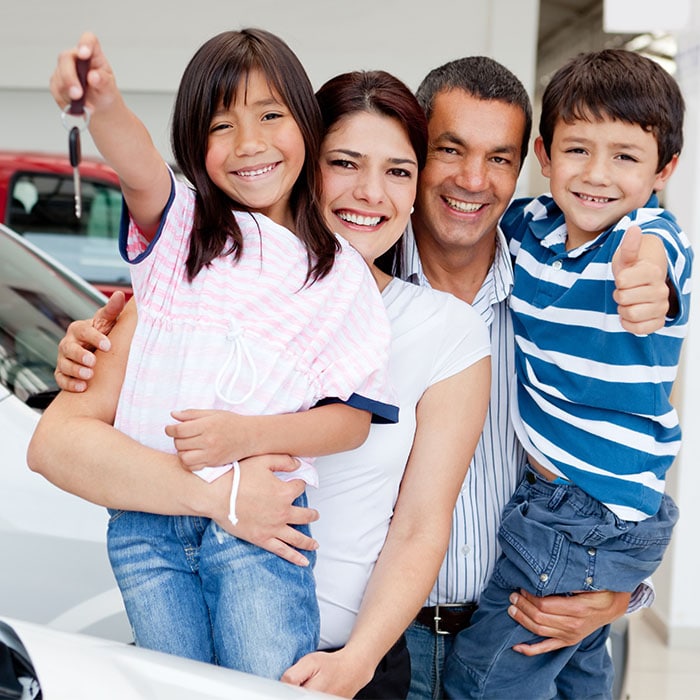 Colorado Springs Dealerships
Financing a Ford car can be a tricky situation to navigate on your own. Here at Spradley Ford, we have taken the guesswork out of the process by creating a step by step process! It all started after you pick the Ford model that you want to buy. The next step is to head over to our Ford Finance Center. There, we can offer you several resources for you to take advantage of when it comes to securing a car loan that you can afford monthly. Unlike other dealers, we work with our customers one on one to make a custom plan that suits your needs. Lots of shoppers in our area worry that they will have to jump through many hoops to obtain a car loan that isn't right for them. Sadly, that's because of the service they have received from other used car dealerships, Colorado Springs, CO. That's not the case when you work with finance experts at Spradley Ford, your used car dealer, Colorado Springs.
We have worked hard to streamline the financing procedures here so you can get into your dream car and drive back home! You want a loan that matches your financial situation, and you can't get that anywhere else than our Colorado Springs dealerships. The first step that you can take is by going online to fill out a quick and simple credit application. This gives you a solid foundation of information so that we can give you the best assistance to find you the right loan for your needs. Another useful tool that you can use online is our Credit Estimator. This will give you a great idea of where your credit stands now; that way, you can make a well-informed financing decision. For all of your auto financing needs, you can trust our Colorado Springs dealerships.
Used SUVs for Sale in Colorado Springs
It would be superb if we could all afford the latest Ford releases. But the reality is that buying a new car can be too expensive for some people! You may not have room in the budget to make a brand new Ford SUV a feasible option, and that is just fine. If you are worried that this means you have to settle for a poor quality vehicle - we can put your fears to rest! At Spradley Ford, we carry a wide range of used Ford SUVs for sale in Colorado Springs for you to consider. A used SUV, Colorado Springs, is the perfect solution for budget-conscious drivers. You will still get a reliable and stylish vehicle.
Figuring out which model and trim level are right for you is easy! You can start by looking through our entire inventory online or at our dealership with our staff members. Our website offers you search tools that will help you narrow down the options you have based on things like price, model, and even specific features! Coming to our staff will be the same. They will take your specific needs into account while you are looking at used SUVs for sale in Colorado Springs.