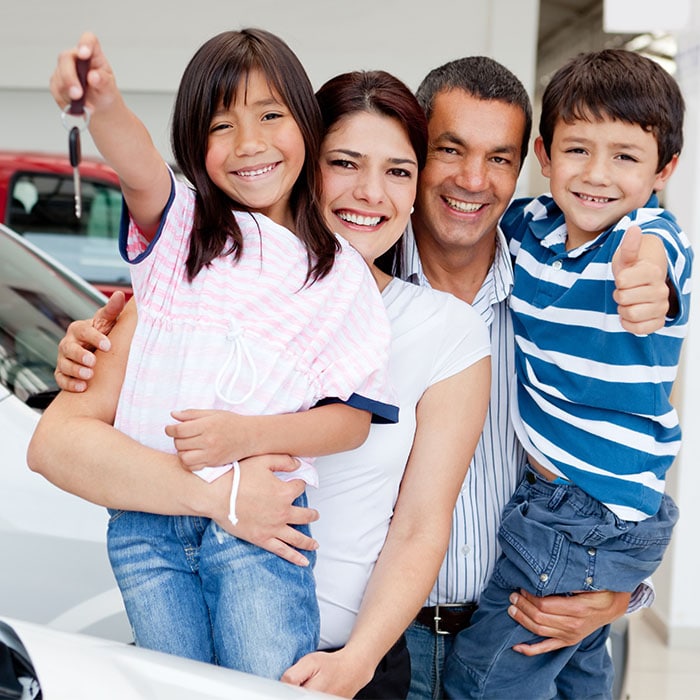 Ford Motor Finance
When you are shopping for a vehicle that fits into your lifestyle and budget, come to Spradley Ford. We have easy ways of finding the right Ford Financial Services for your personal situation. The first thing you need to do is find a car, that's why we offer a free and confidential CarFinder tool. This will allow you to search our inventory for your desired car, truck, or SUV. Once you hit the submit button, the details and features that you want are sent to us. After that, all you have to do is wait! We will locate automobiles that match your list of needs, and you will automatically receive details of those models. Some of them may even come from our Bargain Vehicle Inventory if your financial situation demands it. As your local Ford dealership team, let us handle the task of finding your dream car!
Of course, finding a vehicle isn't even half of the battle to driving home with it. If you are in need of financial assistance to take your dream car back home with you, our Ford Motor Credit could be the option for you. We host a state of the art Finance Office, with team members that are certified, trained, and ready to help you! They all will consider the unique financial needs of every one of our customers. We know that one finance deal will not fit all lifestyles and budgets; that is why we take the time to set up a Ford Motor Finance solution that works for your benefit!
Ford Lease
Of course, if you have your eyes on a new truck model that has the modern features you need, our Ford truck lease deals could be a better fit. Not all drivers are sure that they want to buy and own a new vehicle, that's how a Ford lease can help you. With a lease, you don't own the car. You will make a monthly payment for a specified amount of time, but our dealership will take care of the rest. You don't have to worry about reselling or covering most maintenance fees since most of our Ford leases cover routine repairs. This benefits driver who enjoys being able to drive the newest car every few years. The terms of a lease are typically shorter than the amount of time it would take for you to pay off a vehicle and own it. This simply means that you will have the freedom to move to the latest model sooner!
As you can see, financing a vehicle doesn't have to be such a chore! When you work with finance specialists that are dedicated to finding you the right Ford Motor Finance package, you will enjoy the experience! Whatever you may require or need information on, we'll be glad to help any way that we can. We have only touched on all the benefits that financing with Ford Motor Credit or a Ford lease can bring. If you would like to learn more, there is an open invitation for you to talk with our finance specialists in person. They are masters at what they do, and will be able to provide you with the stellar service that has made Spradley Ford the local go-to Ford dealership! Start your car buying journey today!