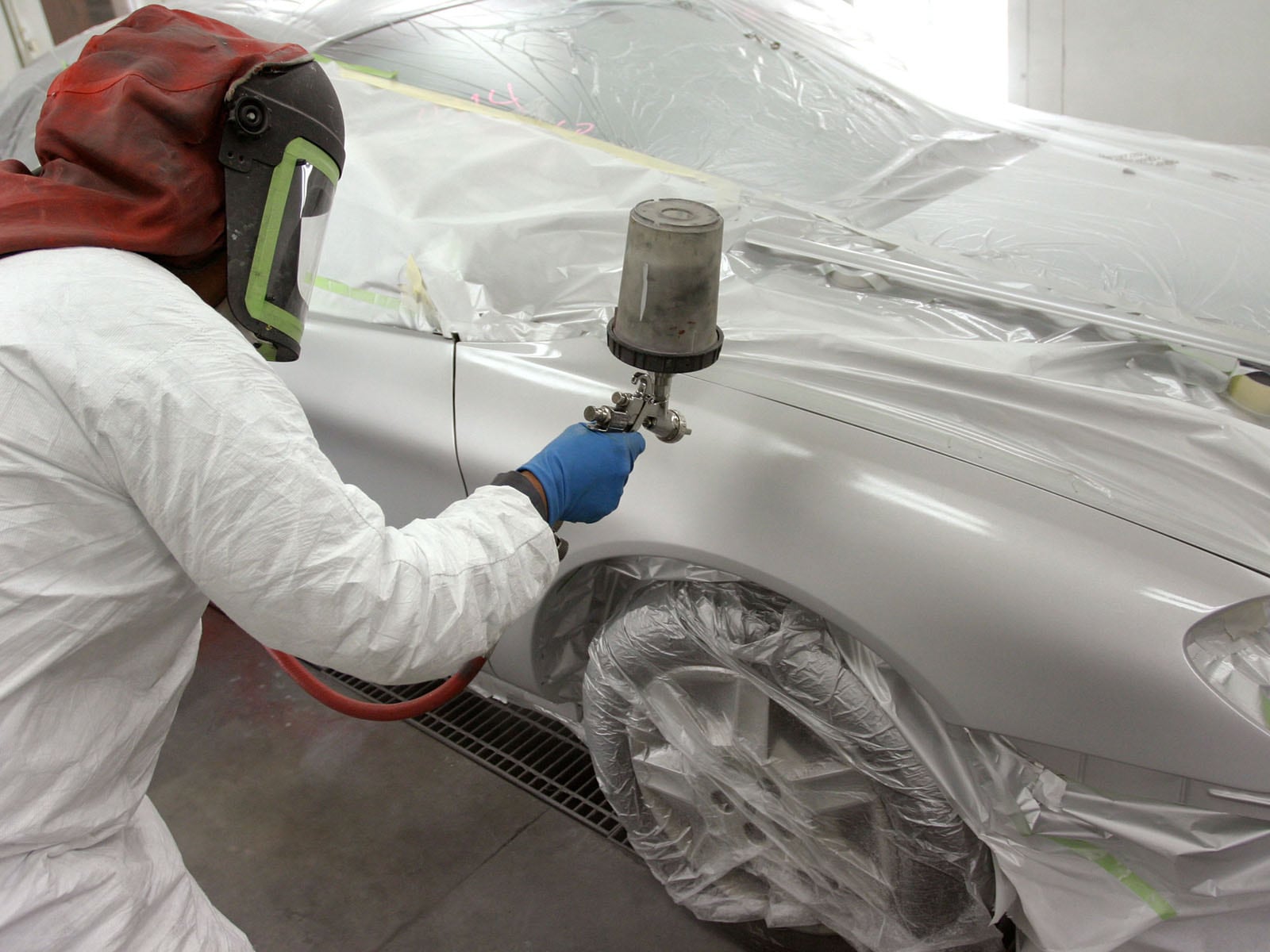 Ford Service Dacono
Why do you think you should look for Ford dealers in your area to take care of your vehicle? As many automobile owners know, maintaining your vehicles' excellent condition, is one way that you can help yourself. Without routine oil changes, filter changes, and engine inspections, your vehicle won't run well for very long. If you want your investment in the Ford that you paid for, maintenance is a no brainer! When you choose to come to Spradley Ford for service and repair, you will gain confidence. We have a team that is confident in their ability to care for your vehicle since they have the training and years of professional experience.
Our mechanics and technicians are part of a network of roughly 35,000 factory?trained Ford technicians across America. That means they are ready to service your car, truck, or SUV with our Ford Service. Because their training was certified by the same company that engineered and built your car, they have the knowledge to repair it.
We already talked about the power of maintaining your vehicles' mechanical condition. But we wanted to take a minute to go into detail about what routine maintenance can look like. Things such as oil changes, fluid flushes, and tune?ups can greatly increase your vehicle's life span and performance. Failing to properly maintain your car with a Ford Service Department can end tragically. We even have Ford Collision Center to help in the case of an accident.
Ford Service
To start, we wanted to talk about the care you should take with oil changes. Today's vehicle engines typically have extended oil?change intervals, around 3,000 miles. It's recommended that you make an appointment once you reach that number (specified in your drivers' manual) on your odometer. The reason is that when you run your engine, it makes the connecting pieces very hot. Fresh oil prevents them from grinding together and causing warps to happen to critical parts of your motor. When you are having your oil changed at our Ford Service, you can ask our team to also check the levels of your other fluids. Having your fluids checked, and topped off if needed, is simple and can be done in just a few minutes. These fluids include oil, transmission, radiator, power steering, windshield washing solution, and brake fluid.
Filters are another important part we want you to know about as your Ford Service, Dacono. The filters in your car should be changed at an estimate of every 15K?30K miles. Most can be checked out and replaced during a routine oil change. This, including the engine air filter, oil filter, fuel filter, and cabin air filter, keep your fluids free of debris.
Belts and hoses also play a crucial part in your cars' performance. As belts age, the rubber they are made of can become brittle, and that causes them to crack. If a belt is showing signs of wear on the outer edge, this could be a sign that it will need to be replaced. Hoses are typically inspected for softness, swelling, hardening, cracks, chafing, or heat damage. If any of these issues are detected, your hoses need replacing at our Ford Service, Dacono.