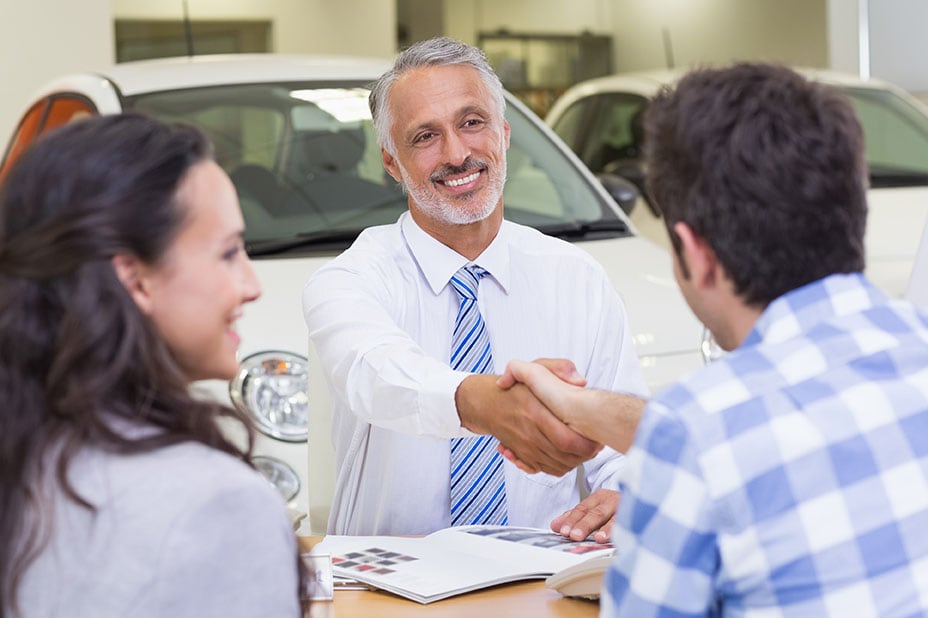 Ford Deals
Is there a time that you have ever come across the perfect vehicle for you and feel unsure about the next steps to take? Our staff can help you move forward at Spradley Ford in Pueblo, CO. It doesn't matter what kind of car you have found or if you have past debts that affect your credit score. Our expert financial staff will be here to walk you through the next steps to buying the car of your dreams! If you feel especially nervous about talking to a new person about your financial situation, we can help you from home. Our website is prepared with helpful tools that can get you closer to buying or finding Ford lease specials for your budget.
You can see for yourself if your credit is high enough for you to qualify. The only step that you have to take is by heading over to our online pre-approval document for Ford deals. You have the possibility to hear back from us because, in a couple of hours, you will hear about your status to pre-qualify. You can gain the confidence you need to talk in detail with our finance team about a finance choice that works for you. If you know what your loan amount and interest rate are, you can take advantage of our site payment calculator. A calculator is a tool that can help you estimate what you might pay monthly or how much it would cost to purchase.
If you are concerned about your current credit score getting in the way of your Ford truck lease, we can help. You will be able to learn about how to build your credit score if you want a better deal. It won't ever happen instantly, but your patience with letting the system will pay off eventually. You can talk with our Ford Motor Finance team if you have quotations about boosting the score for a few months to get the plan you want.
Ford Lease Specials
Of course, if you aren't looking to purchase a vehicle, your option is to look at our Ford lease specials. This system is a little different from leasing because you won't own the vehicle. This is a great choice if you appreciate having the most modern cars to drive. You can choose a 2020 Ford model every few years, trade in for the most recent model! That is why most pay less every month when they choose to lease instead of finance to own like typically.
The great thing about Ford deals is that you won't have to worry about the vehicles' value. Since most customers trade their cars back in, you don't have to resell the car. The Ford Financial services institution will be the people who focus on the after part. That could take some of the weight and worry from your shoulders if you did not have a clear idea of the pros of leasing a car.
The best vehicle to lease with Ford is the ones with the best value after the term of the lease. Most customers choose new models to lease since they depreciate less. That means you pay less every month. Our Ford Financial team is excited to help you discover the right option for you at Spradley Ford.