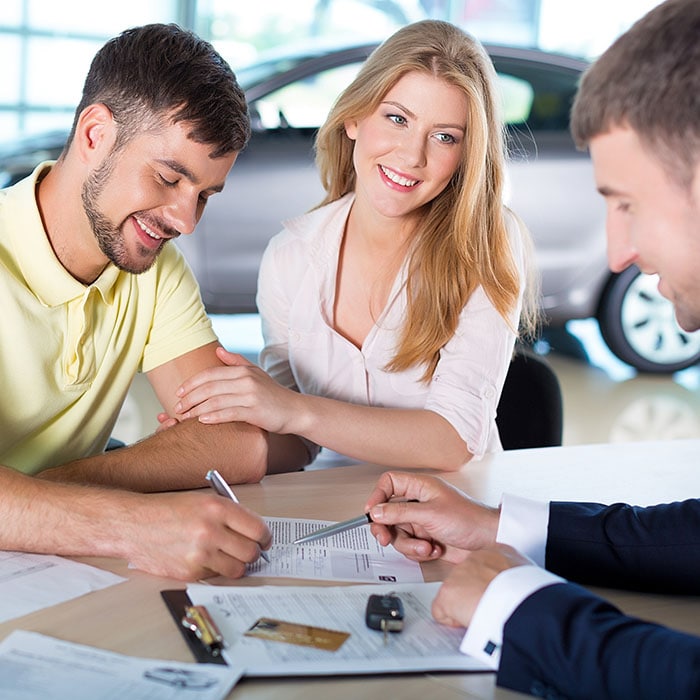 Ford Dealership Service
Has your vehicle got in the way of your routine maintenance appointments before? Your packed schedule could be making it difficult for you to get to a Ford maintenance center in Colorado. Your automobile needs regular service to keep running at it's best possible performance for years to come. There are a few dangerous things that can happen if you don't make maintenance a priority for you. For example, going without an oil change could cause major components in your engine to warp because of heat from the engine. Everyone knows that brake pads are crucial as well.
You can make an appointment with our Pueblo Ford Service Center at any point for any of your vehicles. There are also excellent service offers and coupons that we offer our customers on our website. So not only can you keep your car in its incredible condition, but you can save money while you do it. For example, if you use a Ford Service Coupon, you could replace all four of your worn-out tires instead of only two. It doesn't matter if you drive a Ford diesel model or a spacious sedan, it's best to leave your vehicle with people who understand every detail, inside and out.
Ford Certified Service
Some people feel nervous about the cost of replacement parts if they haven't used a certified Ford Dealership Service Center before. We are here to put those worries to rest for you. Our Ford parts department regularly offers a number of their own specials and coupons for Ford parts. That way, you can get the pieces that were specifically made to fit in your vehicle with a deal. We keep our Parts Center stocked with all the latest products and accessories from Ford Certified Service factories.
We all know that every vehicle needs high-quality parts and components to run at its best, but that's not the customizing that you can do! Our Parts Department also offers an incredible selection of accessories to enhance your driving experience. If you have been searching for ways to spruce up your truck like a new bed liner or a trailer hitch, we can help. The possibilities for customization are endless with accessories that can be installed at our Ford Dealership Service!
With Original Equipment Manufacturer (OEM) parts, the latest accessories are available here at our Dealership Service. The team here at Spradley Ford is dedicated to helping you find the Ford Parts online that you have been looking for. We invite you to come by our dealership to speak with one of our parts specialists in person! They will be more than glad to discuss your needs to find a solution from our selection of parts. We add new parts coupons to our site all the time - so be sure to check there often if you want to save some money! You never know when the deal that you've been waiting for could be available for a Ford Certified Service. We make repairing and upgrading your Ford car, truck, or SUV simple!