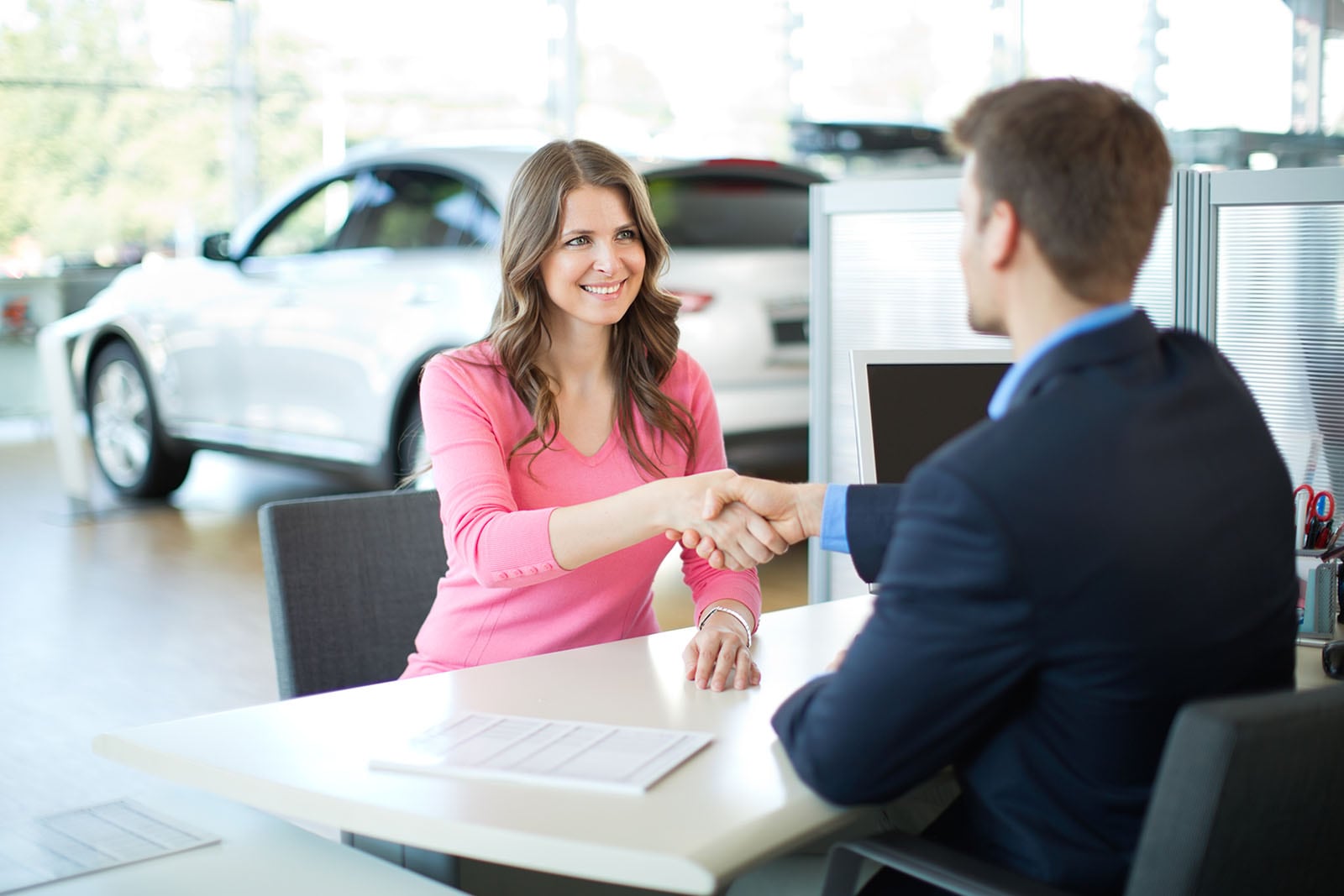 Ford Motor Finance
When you are picking out a new vehicle, it can be a fun and exciting experience. But you may look forward to the financing process with a sense of dread like many other people. As the nearest Ford dealership, we want you to know that we are here for you and our other customers. Unlike other dealers, we provide a convenient way to finance cars, trucks, and SUVs. Our solution as Spradley Ford is to be your highly-rated local dealership with a top-notch Finance Office! Here, we have taken many measures to make sure that financing a car with us is a breeze.
It all starts with a commitment from our friendly and knowledgeable staff to serve you. Because they have professional experience in the industry, they know all the ins and outs of Ford Financial Services. That means they are very well equipped to serve you no matter what part of the process you find yourself in. As a team, we consider the unique financial specifications of our customers. That way, we know we are able to set up a financing solution that works for your situation with Ford Finance! It doesn't matter you're interested in purchasing a new Ford model or thinking about leasing one; our staff will be happy to help. They will set you on the fast track to financing a vehicle that you love with an affordable payment or loan that suits your budget. You don't have to settle for less than superb service at some other center with Ford Credit, Colorado Springs. Allow our team of experts to show you how easy Ford Motor Finance can be.
Our Finance Office is set up to take the confusion about picking a car loan for your situation. We are here to help you learn more about the Financial Services that we can provide, like Ford Motor Credit.
Ford Motor Credit Colorado Springs
You might assume that applying for a loan will be a tedious process to take on by yourself, but that's not the case with our Spradley Ford team! We make it as easy as we can to get your loan application started right away. That's why we have our online application ready on our website! From the comfort of your home or office, you only need some basic financial, residential, and employment information.
As you can see, financing a vehicle purchase doesn't have to put you between a rock and a hard place! Our staff will make things simple and are dedicated to looking until you're satisfied. You will enjoy a smooth and hassle-free experience and end up with a plan that is right for your financial situation. Since we've only touched on the benefits of financing with Ford Motor Credit, Colorado Springs, there's so much more to learn. If you'd like to hear about leasing, we want you to come and speak with our specialists in person. They are excellent at what they do, and can provide you with the kind of stellar service that has made Spradley Ford so great! You can confidently make us your go-to Ford dealership! Start your car buying journey today!