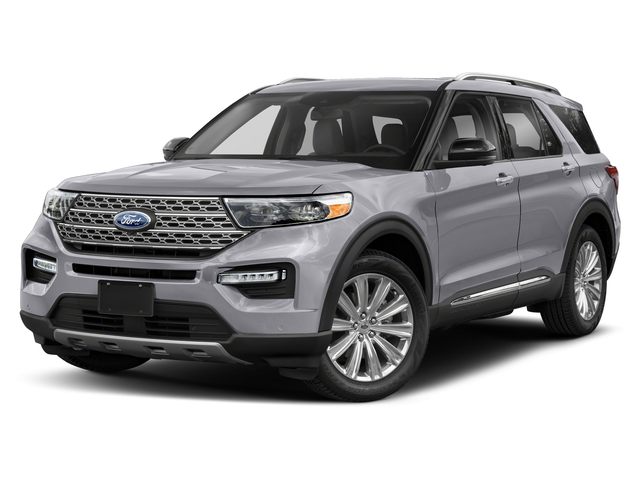 Ford SUV Models
When you are looking for a Ford SUV in Pueblo, we have the information that you need here. Our Ford dealership near you has real facts about the models we stock and sell. The automotive industry can be confusing to people on the outside. They seem to be constantly babbling about vehicle platforms that can sound like a whole lot of baloney! You want to find an unbiased source to get information from so you can make a well-informed decision.
Chief among the Ford SUV models is the new Explorer! Ford engineers have said that the rear-drive chassis brings a new sense of balance. They are right because it has improved weight distribution. The difference can clearly be seen between this and the previous 2019 model. That older model was ponderous and unwieldy, where the new one is composed and collected no matter the type of terrain you are on! Having boosted steering prevents the vehicle from feeling particularly agile. That's why proper damping will keep body motions of the Ford SUV for sale minimal and the ride fluid and stable. The Explorer gives drivers confidence on twisty roads and sharp turns thanks to this newfound stability.
Ford SUV in Pueblo
The 2020 Ford Explorer for sale may look like a modest step forward from its 2019 predecessor. But there is a lot going on underneath the hood that makes the transformation more significant than it appears to the eye! Because of the rear-drive chassis update, it mimics the layout found in most luxury SUVs. This is now the third major change to this Ford SUV models' construction, and it is surely impressive.
Thanks to a curb weight that is estimated to be 200 pounds lighter than the old Explorer for sale. That makes the 2.3 Liter engine a perfect fit. This Ford SUV in Pueblo has smart transmission mapping, which makes the most of the available torque. The hybrid version offers a little more torque output if that is what you're after. But of course, that adds weight to the vehicle overall, which can offset how the acceleration feels. The Explorer hybrid at our Pueblo car dealerships introduces a new gas-electric drivetrain setup. Ford is referring to it as a Modular Hybrid Transmission rather than the power-split setups seen on most smaller hybrids. Ford dealers, Colorado, are excited to stock a vehicle that brings new features to the table. Having new vehicles is exciting for team members and customers looking for a Ford SUV in Pueblo. That being said, the 2020 Explorer Hybrid does not use a planetary gearset or dual electric generators. It instead places a single 44-HP electric motor between the V-6 gas engine and the ten-speed automatic transmission. This hybrid system relies less on the electric motor and focuses on the power and capability it has instead of "fuel-sipping." Even though it is intended for larger automobiles that are meant to tow and haul, it's pretty astounding to see it utilized in a family SUV. We suspect that a similar gas-electric powertrain system will be used in upcoming models as well!