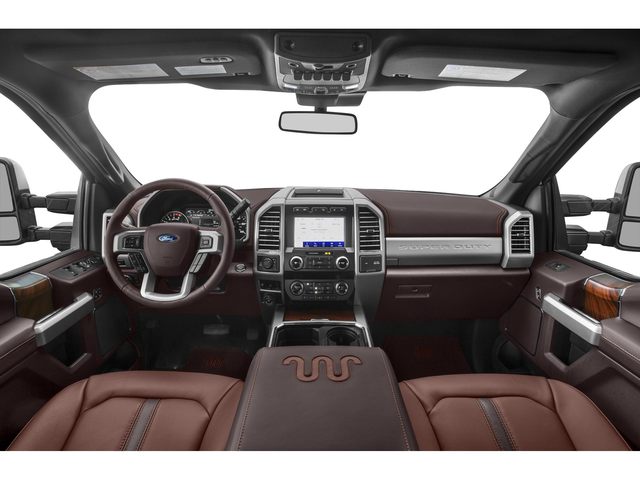 Used Truck Dealers in Colorado Springs, CO
Our Spradley Ford team can offer you an excellent selection of Ford vehicles, even if you have a tight budget. We have one of the most impressive selections of pre-owned cars and trucks at our dealership, which is Spradley Ford. You can help you find a vehicle that suits all your lifestyle and budgetary needs as long as you let us know what those are. We understand that the automobile industry can cause confusion and be difficult to follow because it's always changing. That is part of why we hire professionals to keep track of the upgrades and changes so that you don't have to. All you have to do to begin the process of buying Ford trucks for sale in Colorado Springs is by telling our team what work you expect your vehicle to do daily. Do you need a Ford F-250 for sale near you that will tow heavy loads and work well off-road? Or perhaps you are looking for used trucks for sale, Colorado Springs, that is more about comfort and style for long drives? Either way, our sales staff can find a match for you at our auto dealers in Colorado Springs, CO.
Used Trucks for Sale Colorado Springs
If you are looking at truck models specifically, a Ford F-250 is probably one of the first to show up on the list! Ford is known for creating vehicles, especially work trucks, that are incredible in every sense of the word. The same goes for our selection of used trucks for sale, Colorado Springs, because the value holds to something that was built to last. It doesn't even matter if you are the second or third owner of a Ford truck, you know that you can take to the roads with confidence! Vehicles like the F-250 are built with comfort, technology, and parts that will last and stay in good condition for years after production!
As your local used truck dealers in Colorado Springs, CO, we offer this amazing model in multiple high-functioning trim levels. These include XL, XLT, Lariat, King Ranch, Platinum, and Limited. Our sales staff are aware of the details and features that are different between these used trucks for sale, Colorado Springs. Having us by your side is extremely important if you want to hear about these differences. You will be able to trust the years of experience behind our knowledge of these models compared to information that you cannot verify on the web. We take pride in our staff's understanding of the Ford lineup as a whole.
We want you to pick a vehicle with the best features for your unique lifestyle. You have specific tasks that need to be tackled by a Ford truck, and we are ready to help you find the one. You will be able to find used trucks with fantastic infotainment systems and connectivity options! If the Ford F-250 sounds like the truck model that you need to tackle all your work and personal tasks, we will help you buy one. You can call or schedule an appointment at our used truck dealers in Colorado Springs, CO!