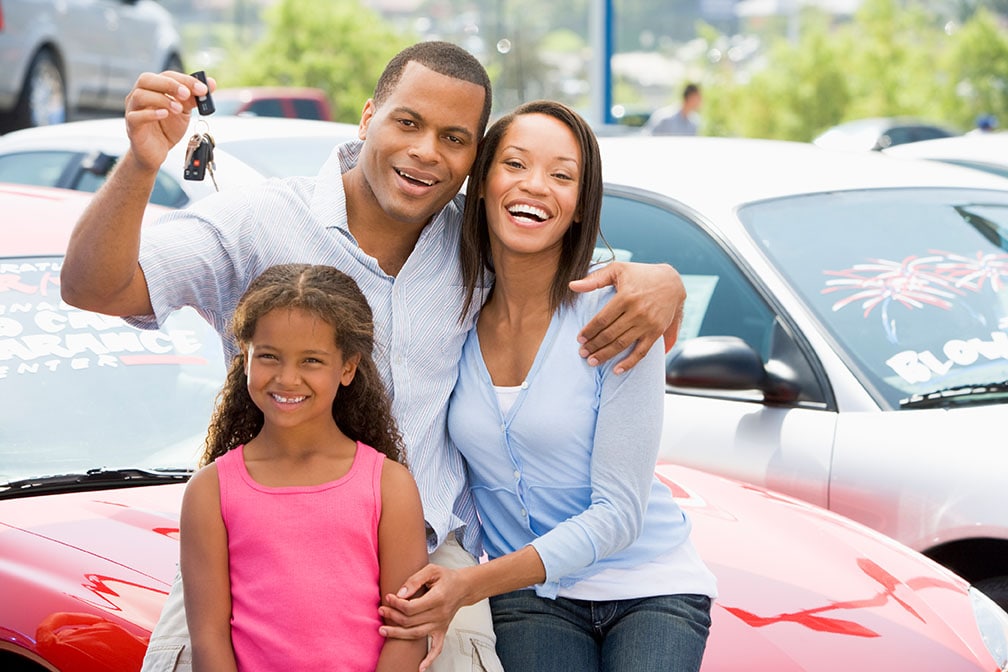 Colorado Springs Dealerships
One of the things that our Colorado Springs dealerships are known for is the excellent selection of Ford vehicles. We have the whole lineup, plus some older models that are part of our used car inventory. So, for those customers that are seeking a trusted Ford dealership, Spradley Ford has the team and automobiles you need. We have been serving the Colorado Springs area for years now, satisfying customers by sending them home with excellent vehicles! Spradley Ford is a great car dealer, Colorado Springs, to begin searching for a sedan, truck, SUV, or commercial van.
We take pride in our ability to make shopping as easy as possible. We have accomplished this by hiring professionals that can help our customers with every element of buying a car. From information on the car to servicing it later, and financing it. Our staff spends their free time becoming even better at each of their crafts to ensure that you get the best care. You can call to talk with a staff member, or you can come in to see our showroom in person and be greeted with a handshake.
Car Dealer Colorado Springs
Have you been turned away from dealerships in the past? It could have been because they didn't have a finance opportunity for your current credit score. Does it make you feel nervous about finding an option at Spradley Ford, the Ford dealership near you? Good for you, our expert finance team can help you find the options you need for your financial situation! When it comes to financing or leasing, the number of options that Colorado Springs dealerships have. They are based on their relationships with local banks and credit unions. If they have spent time creating long-lasting business relations with a company, you will be able to find a deal for your next car purchase.
The team at Spradley Ford is ready to take on that difficult part for you. They will be able to communicate with the necessary parties to make sure that you get the lease or Ford Motor Finance deal you deserve. Lots of people can feel overwhelmed by the process of picking a loan or finding suitable leasing terms. Fortunately, our staff can go over every detail that you need to know. Each staff member will work with you one-on-one to figure out if you should lease or use Ford Motor Credit to finance for your next car. They will give you the information so that you can make a well-informed decision at our Colorado Springs auto dealers.
The first thing that we make sure to do at our Finance Center is to check your eligibility for our Ford lease deals. However, if you are interested in financing, we will look at your Ford Motor Credit options. You may qualify for incentives or special interest rates depending on your needs. If you want a car dealer, Colorado Springs, that makes signing for a car a breeze, then come to Spradley Ford whenever you have some free time!